Pet Bereavement Support Group
Due to COVID-19 precautions, this program is temporarily suspended. Stay tuned for more information.
Losing a friend is hard. To help people deal with the loss of a beloved companion animal, we offer a free pet bereavement support group on the second Thursday of each month, from 5:30 to 6:30 pm, at our Animal Care Center, located at 3 Oakland Avenue in Menands.
The group is led by Estelle Giles-Monroe, MSW, LCSWR, and made possible through generous support from In the Comfort of Home, a house call pet euthanasia service.
All are welcome to join us; reservations are not required.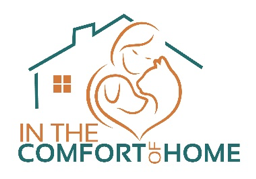 Euthanasia
We believe one of the kindest things you can do for an animal who is suffering due to terminal illness, injury, or advanced age is to provide a humane end to their suffering through euthanasia. You should discuss your pet's quality of life and prognosis with your veterinarian and, whenever possible, have the service provided by a veterinarian with whom your pet is familiar.
This service is available by appointment only. Please call 518.434.8128 ext 210 to make an appointment and to discuss options and associated fees. If the need for euthanasia is urgent and you are unable to reach us, you should go to an emergency animal clinic.
Our Partnerships
We are proud to partner with and support these local agencies and programs