Wednesday, October 13, 2021
Oktopurrfest
It's in Purr-son This Year!
Mark your calendar for the return of our famous fall tradition!
OKTOPURRFEST
Wednesday, October 13, 2021
Brown's Brewing Company's Revolution Hall
421 River Street, Troy
Great Food ... Great Beer ... and the Naming of the Feline Festmeister
about the Festmeister
The Festmeister is the ceremonial title for the one who presides over the celebration. While this prestigious title is usually reserved exclusively for felines, 2020 presented some extraordinary challenges, so we opened it up to all species.
But this year, we're going back to our true Oktopurrfest roots and we will name a Feline Festmeister. Once again, the contest will be free and open to all kitties. More details to come!

2016 - Inaugural Festmeister, Brian Williams, Anchorcat

2019 - Piezon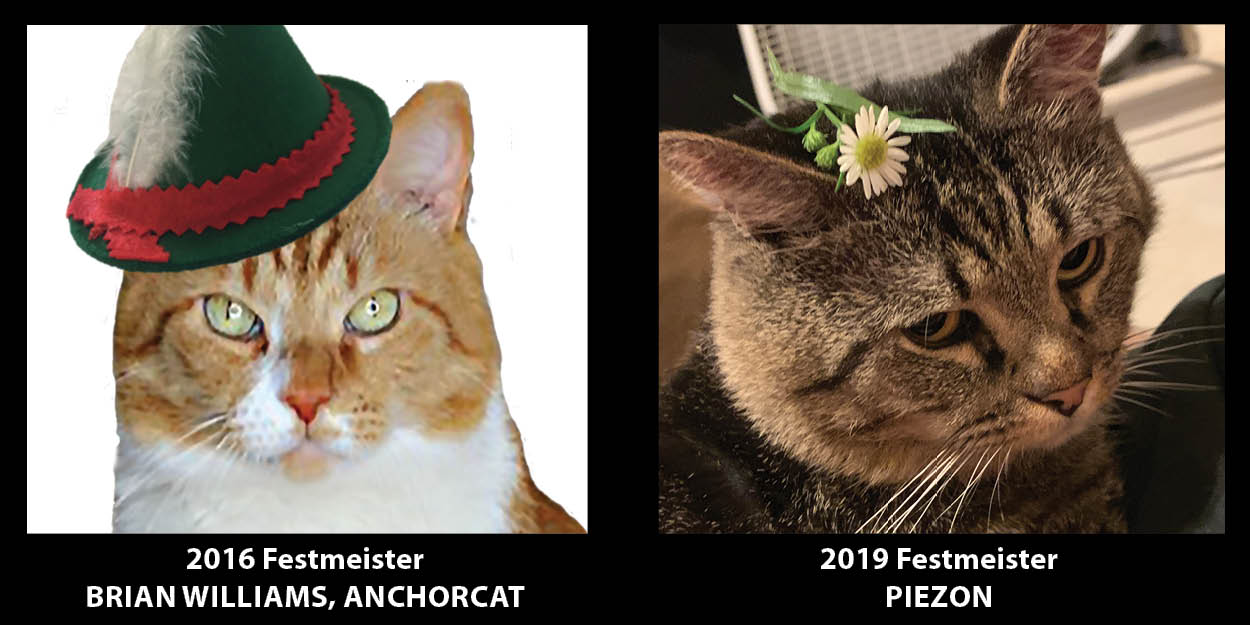 2020 - Ransom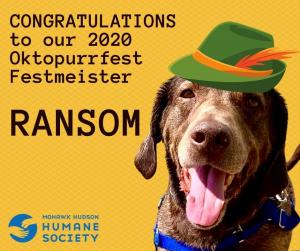 Virtual Oktopurrfest was held on October 24, 2020