What We Do
Loved for Life
Loved for Life is a collection of programs and services aimed at keeping pets in homes where they are loved. Find out more below.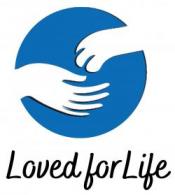 Mohawk Hudson Humane Society provides affordable vaccination and microchipping services for all pet owners, and our Loved for Life Pet Retention program provides free and low-cost spay/neuter, vaccinations, and preventatives for low-income pet owners.
We also provide low-cost humane euthanasia because we believe that one of the kindest things you can do for an animal who is suffering due to terminal illness, injury, or advanced age is to provide a humane end to their suffering. You should discuss your pet's quality of life and prognosis with your veterinarian and, whenever possible, have the service provided by a veterinarian with whom your pet is familiar.
We start surgery services (spay/neuter services) at 3 months old.
Please note that we do not diagnose or treat illnesses. If your pet is unwell, you must visit with your own veterinarian.
See below for more details or call 518.434.8128 to schedule your visit.
Qualifications for Low-Cost Veterinary Services
Our veterinary services for pets, with the exception of rabies vaccines and microchips, are available on an income-qualified basis only. In order to take advantage of our Wellness Services your pet must be spayed or neutered, or have an upcoming appointment for spay or neuter services.
We use a sliding scale based on your household income (total income of all members of the household) to determine our fees. See the table below to determine your household's tier.
| Household | FY2021 Income Tier 1 | FY2021 Income Tier 2 | FY2021 Income Tier 3 |
| --- | --- | --- | --- |
| 1 Person | $51,040 | $25,520 | $12,760 |
| 2 Person | $68,960 | $34,480 | $17,240 |
| 3 Person | $86,880 | $43,440 | $21,720 |
| 4 Person | $104,800 | $52,400 | $26,200 |
| 5 Person | $122,720 | $61,630 | $30,680 |
| 6 Person | $140,640 | $70,320 | $35,160 |
| 7 Person | $158,560 | $79,280 | $39,640 |
| 8 Person | $176,480 | $88,240 | $44,120 |
Proof of qualification for low-cost services
We will require proof of income and/or participation in a qualifying public assistance program. Proof of Income can be either the two most recent pay statements or the most recent W-2s for all household wage earners. Proof of qualifying public assistance, such as SNAP, SSI/SSD, Medicaid, State Medical, Family, or Temporary Assistance, or Low Income Housing Assistance.
Proof of income eligibility and any applicable vaccination records must be received by noon on the Friday BEFORE your appointment date. Without proof of income, we cannot provide services and your pre-payment will be forfeited.
If you have another form of public assistance that you think qualifies you for low-income services, please contact us at 518.434.8128 to discuss your qualifications.
Low-Cost Veterinary Services & Fees
Income-Qualified Surgical Services

Tier 1

Tier 2

Tier 3

Cats

Spay Surgery (microchip included)

$225

$180

$135

Neuter Surgery (microchip included)

$150

$120

$90

Dogs

Spay Surgery ( microchip included)*

$350

$300

$225

Neuter Surgery (microchip included)*

$250

$200

$150

*Call for pricing if your dog is high risk for surgery (e.g. brachycephalic/short snout and extra-large breeds)

Rabbits

Spay Surgery

$230

Neuter Surgery

$180

Income-Qualified Wellness

Microchipping

$40

$30

$20

Cat Vaccination and Testing

Rabies Vaccination

$40

$30

$20

FVRCP Vaccine (protects against rhinotracheitis, calicivirus and panleukopenia)

$40

$30

$20

SNAP Test for Feline Leukemia (FELV) Feline Immunodeficiency Virus (FIV)

$50

$40

$30

Dog Vaccination and Testing

Rabies Vaccination

$40

$30

$20

DAPVV Vaccine (protects against Distemper, Hepatitis, Parainfluenza, and Parvovirus)

$40

$30

$20

Bordetella (protects against "Kennel Cough" infection)

$40

$30

$20

4 DX Test for Heartworm, Lyme, Anaplasma, and Ehrlichia

$50

$40

$30
End-of-Life Services / Bereavement Group
Call 518.434.8128 to make an appointment for euthanasia and cremation services.
If the need for euthanasia is urgent, you should go directly to an emergency veterinary clinic. Please note that we reserve the right to decline to perform euthanasia services if we do not feel it is in the best interest of the pet.
Euthanasia Services

 

Full Price

Tier 1

Tier 2

Tier 3

Cats and Small Animals

$100

$100

$80

$60

Dogs

$165

$165

$132

$99

Cremation Services

Group Cremation (remains are scattered at Final Gift's Memorial Park)

$50

Individual Cremation (remains are returned to you)

$125+ (prices vary)
Pet Bereavement Services
Losing a friend is hard. To help people deal with the loss of a beloved companion animal, we offer a free pet bereavement support group on the First Wednesday of each month, from 6:00 to 7:00 pm. Due to COVID-19, this meeting will take place on Google Meet.
The group is led by Estelle Giles-Monroe, MSW, LCSWR, and made possible through generous support from In the Comfort of Home >>, a house call pet euthanasia service.
All are welcome to join us; reservations are not required.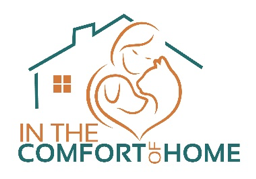 How do I schedule services?
Call us at 518.434.8128 to schedule an appointment.
All services require pre-payment in full. If you need to cancel or change your appointment, you must provide us with at least 48 hours' notice or your pre-payment will be forfeited.
Our Partnerships
We are proud to partner with and support these local agencies and programs