Eviction Moratorium Support
Loved For Life
New York State's Eviction Moratorium ended on January 15, 2022, and many animals may be caught in the crosshairs. This page was created as a helpful guide for pet owners who may be affected by the ending of the moratorium.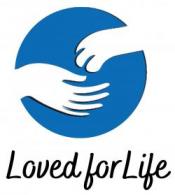 Mohawk Hudson Humane Society provides affordable vaccination and microchipping services for all pet owners, and our Loved for Life Pet Retention program provides free and low-cost spay/neuter, vaccinations, and preventatives for low-income pet owners. 
We have expanded our offerings to help those who have or will be affected by the ending of the New York State Eviction Moratorium on January 15, 2022. These services and programs range from helping pet owners with a little support of pet food or litter, all the way to self-rehoming tips. These services and programs are primarily accessible to cat and dog owners. 
For questions about specific programs, please email community@mohawkhumane.org >>. 
Qualifications for Low-Cost Care and Services
We are committed to helping people keep their pets in loving homes. Some services, like the Pet Food Pantry and the Behavior Helpline, are open to all and do not require income qualifications. Low-cost dog training, spay/neuter services, and wellness services are all income-qualified services.
To take advantage of our wellness services, your pet must be spayed or neutered, or have an upcoming appointment for spay or neuter services. We offer non-income-qualified wellness services for the general public.
If you do not income-qualify, please refer to Tier 1 pricing for these items. There is an additional $25 technician fee for each appointment.
Additional spay/neuter and vaccination services are available for those who meet income guidelines.
We use a sliding scale based on household income (total income of all members of the household) to determine our fees. See the table below to determine your household's tier.
| Household | FY2021 Income Tier 1 | FY2021 Income Tier 2 | FY2021 Income Tier 3 |
| --- | --- | --- | --- |
| 1 Person | $51,040 | $25,520 | $12,760 |
| 2 Person | $68,960 | $34,480 | $17,240 |
| 3 Person | $86,880 | $43,440 | $21,720 |
| 4 Person | $104,800 | $52,400 | $26,200 |
| 5 Person | $122,720 | $61,630 | $30,680 |
| 6 Person | $140,640 | $70,320 | $35,160 |
| 7 Person | $158,560 | $79,280 | $39,640 |
| 8 Person | $176,480 | $88,240 | $44,120 |
Proof of qualification for low-cost services
We will require proof of income and/or participation in a qualifying public assistance program. Proof of Income can be either the two most recent pay statements or the most recent W-2s for all household wage earners. Proof of qualifying public assistance, such as SNAP, SSI/SSD, Medicaid, State Medical, Family, or Temporary Assistance, or Low Income Housing Assistance.
Proof of income eligibility and any applicable vaccination records must be received by noon on the Friday BEFORE your appointment date. Without proof of income, we cannot provide services and your pre-payment will be forfeited.
If you have another form of public assistance that you think qualifies you for low-income services, please contact us at 518.434.8128 ext 218 to discuss your qualifications.
Behavior Support and Dog Training
If your pet's behavior could be a barrier to securing safe and affordable housing, reach out to us via our behavior helpline. We offer free behavioral advice, and if needed, affordable personal and group training for dogs. Fees are sliding scale based on your income qualifications. Your dog must be up-to-date on all of its vaccines to participate in dog training through MHHS.
| Service | Tier 1 | Tier 2 | Tier 3 |
| --- | --- | --- | --- |
| Basic Obedience Class | $120 | $90 | $60 |
| Reactive Dog Class | $140 | $105 | $70 |
| Private Session (1 hour, at shelter only) | $105 | $85 | $65 |
Supply Support and Requests
We have expanded the reach of our Pet Food Pantry. There are no income qualifications for this program, so if you have a pet in need, you can visit us at the shelter or stop by one of our community partners
We have been collecting the tools and supplies to help your pet successfully transition into a new home or to safely stay in temporary housing such as a hotel or motel. We will provide appropriate sized crates, collars, leashes, litter boxes, litter, and interactive toys while supplies last.
Veterinary Services
Many pet-friendly apartments require proof of rabies vaccination and spay/neuter surgery. We can help if this is a financial burden. We offer low-cost rabies vaccination and microchipping for all members of the public and, for those who income qualify, core vaccinations and spay/neuter surgery at a reduced cost. Call 518.434.8128 ext 218 to schedule services, and keep an eye out for our mobile vaccination clinics coming soon! Please note we are unable to provide any veterinary advice or diagnostics assistance.
Information regarding basic cat care from Cornell University >> and basic dog care from UC DaviS >>. These resources should be used as assistance for basic behavior or medical guidance for your pets during a move or change in household make-up. This should NOT but used in replacement for diagnostic care.
Self-Rehoming
We think pets belong in safe, loving homes with their families, so whenever possible we will help you try to avoid rehoming your pet. Deciding to rehome your pet is never an easy decision, and we want to support you however we can. Here are some helpful tips for rehoming your own pet. If your pet is social with people and other pets and generally healthy, you can apply to have your pet accepted into our Adoptions Program, but we strongly suggest you try to rehome on your own first.
Before you decide to rehome
Be thorough and patient. Finding the right home takes time, but it's worth it for you and the sake of your pet.
A healthy pet is easier to rehome. Make certain that your pet is up-to-date on all vaccinations. Provide copies of veterinary paperwork. If your pet is not spayed or neutered, we highly recommend getting this done. Please check out our low-cost veterinary services >> available.
Work on your pet's manners. Work with your pet to make sure that they are comfortable with different people and situations. While you are searching for the perfect home, continue to work with your pet on manners, socialization, and maybe even teach them a new trick or two. Please reach out to our Behavior Helpline >> for help.
Get some great pictures. Show off all of your pet's great personality by taking several good quality photos of your pet. Use treats or a toy to help capture your pet's attention when taking photos, and remember to have good lighting.
Tell everyone about your pet. Write a story about your pet that includes the reason you need to rehome your pet, the type of home and family your pet would thrive in, and some fun and interesting things about your pet. It always helps if you can tell the story from your pet's perspective. For example, "My name is Cardinal, or Cardi for short. I'm a happy, playful girl who loves everyone. And guess what? Everyone loves me too!"
Spread the word. Simple templates can be found online to create a rehoming flyer or poster for networking and in-person sharing. If you are physically posting them around your area, be sure to place posters where pet owners may visit: the post office, pet supply stores, community centers, veterinary offices, and grooming salons.
Use your network. Give your photos, story, and email to all your friends and family. Use your social media accounts to ask your network to share your rehoming request. Advertise through your community bulletin board, neighborhood association Facebook pages like Steve Caporizzo's Pet Connection >>, or your local NextDoor >> app. Ask friends, co-workers, and family members if they are looking to add a companion to their family. Placing your pet with someone you know would obviously be the easiest solution for your pet and yourself.
Rehoming fee. A rehoming fee is not required. But if needed, a modest rehoming fee can help you cover the cost of updating your pet's vaccines, getting them groomed, or the cost of additional supplies (such as flea and/or heartworm prevention, carriers, or crates).
Evaluating Potential Adopters
Interview carefully. You should interview potential adopters carefully to ensure they are a good fit for your pet. These can initially be done over the phone or virtually, using the adoption questionnaire as a guide (for cats or dogs). Ask opened ended questions when talking to potential adopters, such as, "What have your previous pets been like," or "What are you looking for in a companion," and finally, "What questions do you have for us?" Be honest with your answers about your pet.
Be thorough. It is important to review all information given to you by potential adopters, and cross reference that with your pet's needs. Being thorough will help you evaluate whether or not the potential adopter and their home is compatible with the unique needs of your pet. You want to make sure your pet is a good match for the potential adopter, not just for your pet, but for them as well.
Don't rush it. Rehoming your pet is a big and difficult decision. Do not feel pressured into making a quick decision or a decision in which you are not completely comfortable. Your judgment is your best guide and if you do not feel that the potential adopter is a good fit, chances are you are right. Be courteous and honest when telling potential adopters that you don't feel this is the best fit for your pet.
Follow up. Establish good communication with the potential adopter so that you can follow up with them and give them an opportunity to contact you with any questions or concerns they may have. Open and honest dialogue is an important part of the rehoming process. Once an animal is placed, a good rule of thumb for follow up is to contact the adopters after three days, three weeks, and three months, to see how the pet and the new adopter are doing. If this task is too emotionally difficult for you, you can ask a friend or family member to be your contact person.
The Adoption Process
Once you have found the perfect new home for your pet, the adoption process can begin.
Meet and greets. Arrange a time and public place for you and the adopter to meet up. A well-known spot and area are recommended for your safety. If you would like to use one of MHHS's enclosed outside areas, please contact us at 518.434.8128. To help your pet transition into their new home, it is important to provide their favorite toys, bedding, carrier, kennel, litter box, and/or other familiar items. It is also nice to give the adopter any remaining pet food you have so they know what diet your pet is eating so they can either continue to provide the same food or successfully transition the pet onto a new diet. Some animals may require more than one meet before they are comfortable going home with a new adopter.
Transfer records. It is important to provide the new owner with copies of any and all veterinary records you have. To make the transfer easier, you can offer to contact your veterinarian to send the pet's records directly to the new owner's preferred veterinary clinic. Also, be sure to notify your own veterinary clinic of the new ownership of the pet.
Documentation. You should get a record of transfer of ownership, like the following example. It is extremely important that you have evidence of mutual understanding of the terms of the rehoming. The document should be signed by both you and the new adopter and as the previous owner, and a record should be retained by both parties. This may not be legally binding, but it provides proof that all parties involved understand what is happening. You can use this Transfer of Ownership Agreement >>, unless you have other documentation that you prefer.
Update the microchip (if applicable). If the pet is microchipped, you must update the owner information. You can do this by contacting the database where the microchip is registered (such as Found Animals, Home Again, 24PetWatch) and notifying them of the change of ownership and giving them the new owner's contact information. Be sure to provide the new owner with the pet's microchip information and remind them to keep their own contact information up-to-date on the registry. Microchips can be registered for free with Found Animals >>.
Notify other parties. If you adopted the pet from a local rescue or shelter, be sure to contact them and let them know that you have rehomed the animal and give them the new owner's information so they can update their records.