Give Hope
to homeless and abused animals this holiday season
announcing!
Behavior & Enrichment Helpline
You have questions and we have answers to help keep you and your pets on the same page.
Looking To Give Back?
Help Sort Bottles and Cans
Get a small group of people together (8 max) and help give back to the animals.
we rely on your generous donations for all we do. thank you!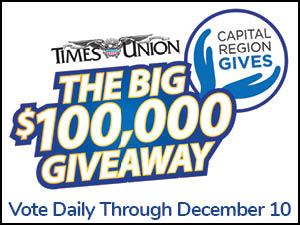 Vote for us!
A simple click can help us win $10,000 in Times Union advertising. Please vote for us every day. Contest ends on December 10.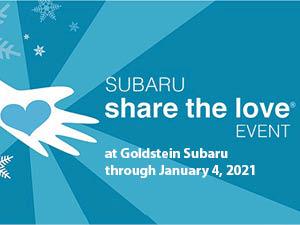 Goldstein Subaru is Sharing the Love
When you purchase a new vehicle, you'll be asked to select a charity to receive a gift of $250. Choose us and the donation will help care for our homeless pets. Share the Love continues through January 4, 2021.
check it out
Find interesting pet topics on our Times Union blog
Thank you!
Goldstein Auto Group

Goldstein Auto Group >> is a hero for animals all year long through support of Empties for Animals and the Furry Friends Pet Food Pantry.
Until further notice, monthly pet adoption events that had been held at Goldstein dealerships will take place at our Animal Care Center. All adoptions are currently by appointment. Our next adoption event is on December 12.
We have a
Pet Food Pantry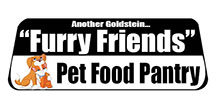 Many families in our area just need a little help keeping their pets fed. Thanks to the Furry Friends Pet Food Pantry sponsored by Goldstein Auto Group and your donations, MHHS can be a resource. This is not an income-qualified program. We do ask that people be mindful of other families in need as well, and to ask for food for owned animals only. This program can be found at both the Menands and Saratoga locations.