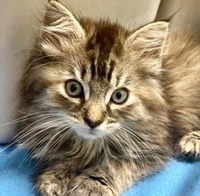 New for the holidays!
make a dedication gift and send a personalized MESSAGE

Are you struggling to find a meaningful gift for that person (or pet) who already has everything? Now you can dedicate a donation to MHHS in your loved one's honor, and craft a personal message to let them know that you've made a gift to the animals on their behalf.
Your support provides thousands of animals each year with safe shelter, nourishing food, medical care, vaccinations, new families ... and lots of love. Thank you!
Make Your Dedication
Make Your Dedication
THANK YOU FOR CARING ABOUT THE ANIMALS!
MHHS is a 501(c)(3) not-for-profit organization. Our tax ID is 14-1338459.
Your contributions are tax-deductible to the extent allowed by law.