The Benson's Pet Center
Gala for Animals
Saturday, May 21, 2022
Hosted at the Albany Capital Center

The Benson's Pet Center Gala for Animals
Saturday, May 21, 2022
Albany Capital Center
55 Eagle Street
5:00 pm - Honorary Committee Reception
6:00 pm - Gala Begins
Thank you to all those who won items in our virtual auction!
Please come pick up your items at MHHS in Menands Wednesday 5/25, Thursday 5/26, or Friday 5/27 from 10:00 am - 5:00 pm.
If you cannot come down to the shelter during those times, please email us at events@mohawkhumane.org to find a time that works!

This year marks our 135th anniversary and we're celebrating with a spectacular evening for the animals! We're thrilled to bring all of our friends together again for a fun and inspiring event, complete with live music, silent and live auctions, and some very special animal guests. Attendees will enjoy cocktails and a fine selection of food stations, passed hors d'oeuvres and desserts to please all palates and preferences. While it is a cocktail-style event, all guests will have reserved seating.
At this time, the Albany Capital Center does not require full vaccination or masking for this event. We will update if those requirements or federal or state mandates change.
Benson's Pet Centers
At Benson's it truly is "All About the Pets!" Not only are Benson's stores a great place to find a wide selection of high-quality pet products, but their team is incredibly knowledgeable and helpful. The folks at Benson's care deeply about our community's homeless pets and generously support MHHS and so many other animal welfare organizations. We are deeply honored to have them back as our title sponsor.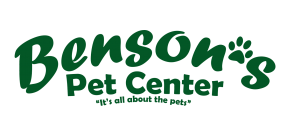 ---
John and Courtney Gray
John has been a familiar face in the local news landscape for many years and anchors the desk at NEWS10. John is also a well-known author and has written a number of children's books. Keller's Heart features John and Courtney's special pup Keller, adopted from Mohawk Hudson Humane Society, who happens to be blind and deaf. Honorary Committee members will attend an intimate cocktail reception with the Grays and Keller, and have a unique chance to meet this very sweet boy.
---
Steve Caporizzo and Ashley Jeffrey Bouck
It wouldn't be an MHHS gala without our amazing friend and one of the region's most dedicated and influential animal advocates, NEWS10 Chief Meteorologist Steve Caporizzo. While the Capital Region trusts Steve to deliver the forecast, what they really LOVE is the introduction of a new pet looking for a home with every Pet Connection segment. Our CEO Ashley Jeffrey Bouck and Steve will make an engaging co-hosting team!
---
TS Ensemble
You may not remember the last time you were out dancing, but the next time will be on May 21! TS Ensemble's high-energy, 8-member musical powerhouse will perform everything from standards to today's hits. They'll get the crowd jumping!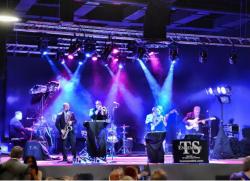 ---
auctions


Online, Silent and Live


We're going BIG with our auctions this year!
We'll be holding a large online auction leading up to the gala, so whether you attend or not, you can still participate.
At the event, we will have a smaller, curated collection of silent auction items and some really exciting live auction items, too.
---
Ticket sales are closed. If you have any questions, please call 518.434.8128.
Be part of the Capital Region's premier event for animals and:
Increase your brand awareness
Heighten your corporate image
Show you care!
Sponsorship Menu
Response Form
Don't delay! The deadline to take full advantage of all sponsor benefits, including your logo on our formal invitation, is March 15.
Contact Whitney Philippi, Vice President for Development at 518.434.8128 ext 229 or wphilippi@mohawkhumane.org for further information.