Kiwi
It was March 2020, right at the beginning of the pandemic. Mohawk Hudson Humane Society had put a call out to their volunteers (including myself!) to try and clear out the shelter as much as possible. Animals would be moved into foster homes as it was unknown at the time what the shutdown would mean for volunteer access to the shelter.
My partner and I discussed it and decided that, provided the foster dog got along with our senior chihuahua mix Peanut, we would be happy to foster a dog from MHHS. While volunteering I had walked a dog brought in as a stray, Kiwi. She is who I decided to foster. Within a day or two of our decision, we were at MHHS to do a meet with Peanut and Kiwi. They got along perfectly!
Fast forward a week and I was notified that Kiwi, now spayed, would be listed as available on the website. My partner and I discussed it that night and I let MHHS know that Kiwi was right where she needed to be. She was home!
Thank you, Mohawk Hudson Humane Society, for everything you do and for allowing me to find my fur daughter I didn't know I was missing.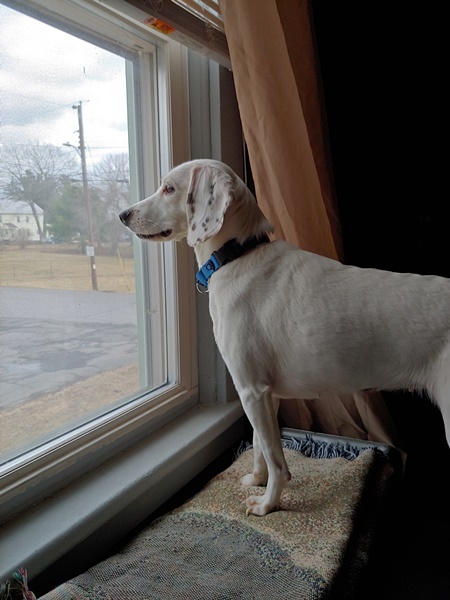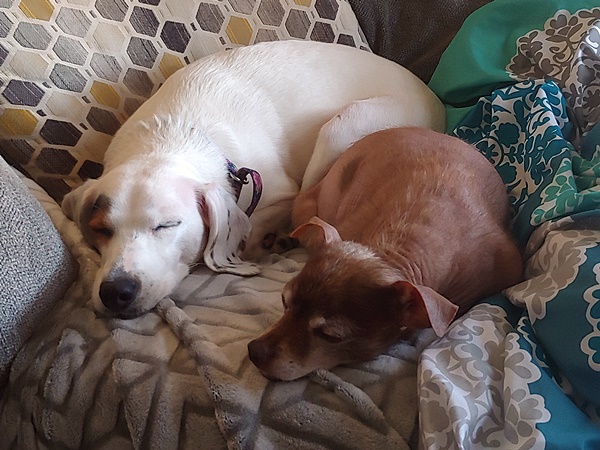 ---
Submit your own Happy Tail story and pictures.