Fern
Oh, what can I say about our beloved cat Fern? There are just so many stories and silly things. She was a stray and surely had all the signs when we adopted her -- just this side of wild and totally confused about what having a family meant! She would howl and yowl for no reason and would never settle for a scratch or a cuddle. In fact, she would scratch and hiss when you got too close.
When we adopted her, she was in treatment for an eye infection. With treatment, patience and love she was able to recover, and she has rewarded us with love and devotion that is endless.
She sleeps under the covers with me and loves to cuddle. She is playful and energetic, and loves her canine sibling like they were born together. She is so sweet and loving and has none of the aggressions that she displayed when she first came to us. We are all totally over the moon for her!
As a family, we love her more every day. We can't help but smile when she comes closer, and we actively search for her when she isn't near.
Thank you for deeming us worthy of her. She is more than a cat. She is our family and part of our hearts in a way we can't describe. Thank you for all you do to make families complete!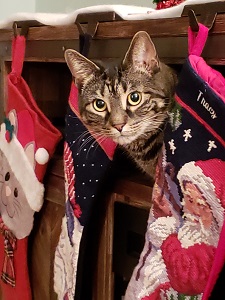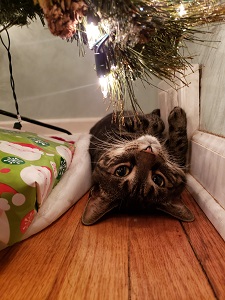 ---
Submit your own Happy Tail story and pictures.
Date Added
February 13, 2019