Smudge
This is Smudge (FKA Cha-cha). My girlfriend & I visited MHHS to find a companion for our cat, Miso. We originally wanted a kitten to ensure that the two would get along. Unfortunately, there were no kittens available on the day we visited. We were walking out of the cat wing of the animal care center when a volunteer caught us and started talking about the adoptable cats.
She told us about this one little cat that was hiding in the bottom of her kitty condo and encouraged us to meet with her. As soon as Smudge stepped out of her carrier it was love at first sight! She had come to the shelter as a stray with her age estimated to be between 1.5-2 years, but she was still so skinny & little she looked like a kitten. We immediately adopted her!
In the three months she's been home with us she's put on over 2 pounds and grew in a healthy winter coat. She still weighs about 4 pounds less than her sister Miso, but that doesn't stop her from keeping up in their games & mischief. Smudge's favorite hobbies are bird watching, wrestling her sister and assisting us in all of our tasks & hobbies.
Smudge has been the perfect addition to our family and we couldn't be happier! Thank you MHHS for all of the amazing work you do, and thank you to your volunteers for being so committed to finding the perfect match.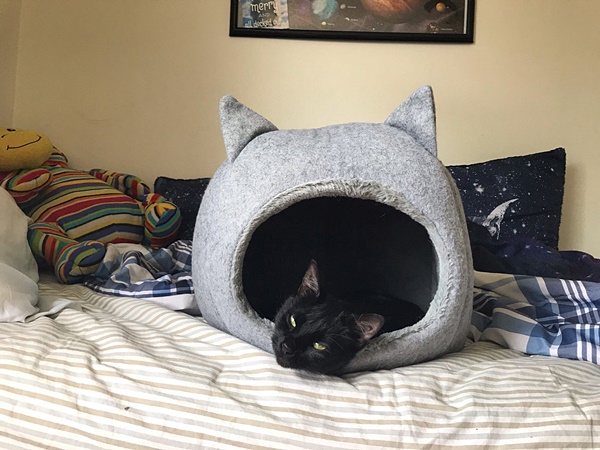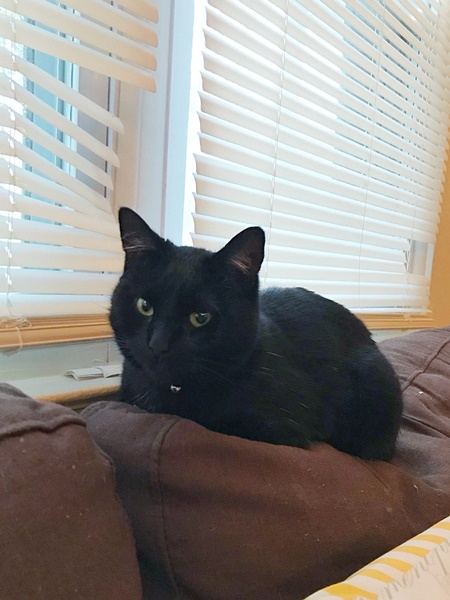 ---
Submit your own Happy Tail story and pictures.
Date Added
November 17, 2021