Panjandarum
This is my cat Panjandarum who, at over 16 years old, is still my constant companion. I adopted him from the Mohawk Hudson Humane Society in the spring of 2003, along with his sister and brother who have been saving a spot for him at the Rainbow Bridge for a couple years now.
Panji enjoys being the only cat in the house. He used to be very shy, letting his more rambunctious siblings grab the spotlight — and the red laser dot. When his brother Rajah passed away, he started to come out of his isolation a little more and stuck closer to his sister Parvati. Since she left us too, he is much more willing to cuddle with me and even yells at me if I am slow coming to bed at night. He's had a pretty good and easy life here for a boy who started life as a barn cat. Thank you, MHHS!
Robin B.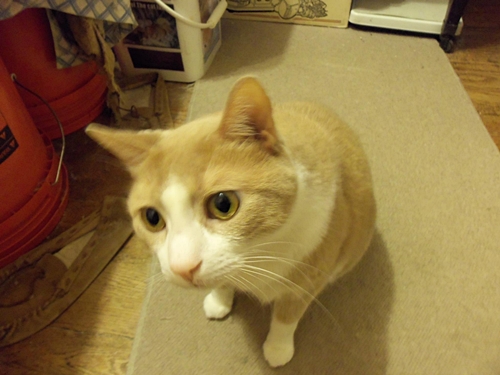 ---
Submit your own Happy Tail story and pictures.
Date Added
October 7, 2019