Zero
I want to again extend nothing less than my full gratitude for the entire staff of the Mohawk Hudson Humane Society.
When my Sacha died, we knew that finding our next pet was going to be a challenge. My son is autistic and finding a match wasn't going to be easy, but we all knew that if another pet was going to come home with us it was going to be from this shelter. I strongly believe that's how Sacha would have wanted it.
You could have knocked me over with a feather when staff member Abbey emailed me about a chihuahua named Fred. Never in a million years would I have thought that this dog, a tiny little chihuahua, would have fit in with our family so well.
It's been over a month and every day with Zero (that's his new name) gets better. He's well behaved, loves both of my children, loves to take car rides and walks and, most importantly, is the most laidback and cuddly dog a family could ask for. He's spoiled beyond belief by a six-year-old girl who gets a massive kick out of the fact that her dog actually likes to dress up as much as she does (Zero loves his t-shirts and gets beyond excited to put them on). He loves the couch, the car and our beds.
I didn't think we would find another dog for a long time, and when we did I never imagined he would be a chihuahua (technically a "chi-weenie"), but I have to say I'm so grateful that Abbey took the time to not only hear what we wanted in a companion, but took the time to find the perfect dog for our family.
With gratitude and love,
The Palleschi Family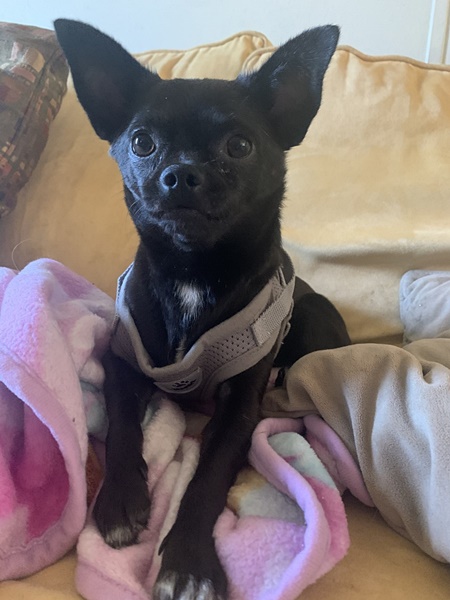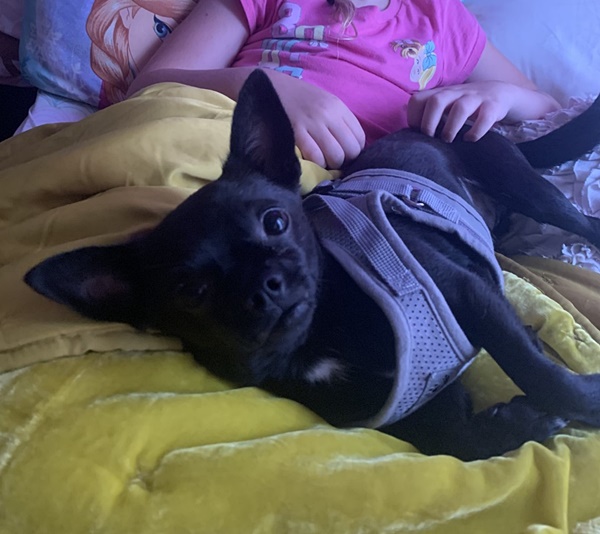 ---
Submit your own Happy Tail story and pictures.
Date Added
October 30, 2020