Paisley
I adopted Paisley from MHHS in October 2012 when she was only a year old. I came into the cat room of the old building, planning on adopting a cat because my Patches had passed away. I sat down and Paisley ran over and jumped on my lap (clearly she adopted me). 
Here we are 10 years later and she's still the lovable cuddle bug she's always been. My crew of 4 cats bring me so much happiness, but my Paisley is my stand out girl - my social butterfly who loves everyone she sees. 
Thank you, MHHS. Here's to many more years of love and cuddles.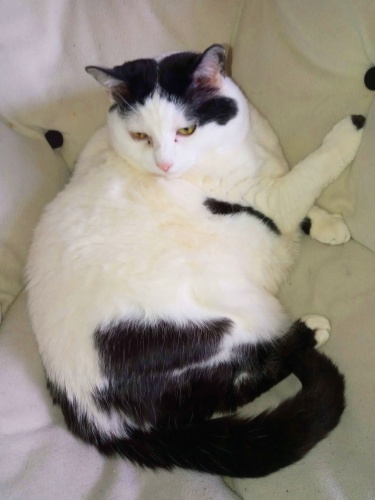 Submit your own Happy Tail story and pictures.