Earl & Mags
Hello everyone and happy spring/summer!  
Earl and Mags (fka Eddie Bear and Peppa) are loving their Coolaro and the umbrella but are anxiously waiting for the pool to open.  They're such sweeties and love that sunshine.  So glad we adopted them.
Thank you, MHHS!
See previous segments of our Happy Tail  HERE >>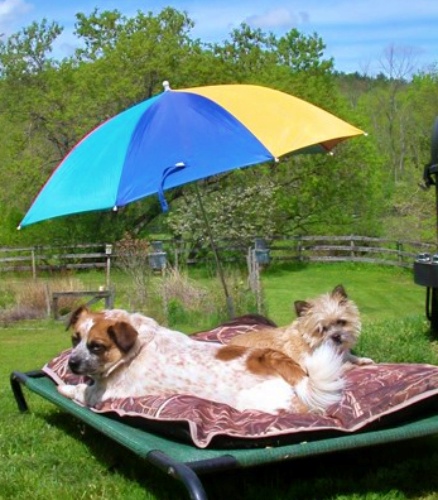 Submit your own Happy Tail story and pictures.