Anissa
Hi, This is Anissa, formerly known as Adelaide. I was adopted on 9/8/17. I was brought to a loving home with a big brother, Matrix, and a big sister, Tayla. I was little, 2.75 pounds and scared, but I felt welcomed quickly. I have a cat tree, cat condo, two sliding glass doors to look out of and -- oh, did I mention -- I am obsessed with toilet paper. Mom and Dad LOVE me. They tell me all the time and do not even mind the toilet paper thing. Thank you sooooo much for my new home. I am grateful that Mohawk Hudson Humane Society took such good care of me!
Thanks,
Mom Carol, Dad Jim and of course Anissa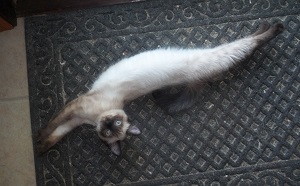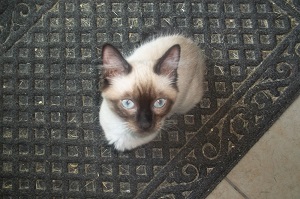 ---
Submit your own Happy Tail story and pictures.
Date Added
February 2, 2018