Community Education
Seminar Series
Promoting humane attitudes towards people, animals and the environment.
Mohawk Hudson Humane Society is excited to offer education programs once a month to the public. These talks are open to all ages, but are focused on adults. Check back regularly for updates.
March: Bunny Ed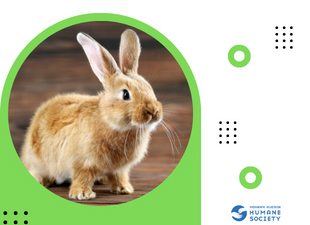 Bunny Ed: Caring for Domestic Rabbits
Saturday, March 25, 1-4 pm
Join Meg Brown for an in-person event exploring the components of rabbit care, from housing to handling, nutrition to vet care and much more. This immersive workshop will include live demonstrations including nail trimming and proper holds, as well as a door prize!
Registration fee, paid at door: $10