Georgie
Georgie has been part of our little family for the past couple months, and it's been so fun to watch her grow into the tiny lady she is today! From the start she fit right in with her brothers, and now they spend their days cuddling, sleeping, playing and causing general mayhem. Her favorite activities include screaming at 7 am for food, screaming at 8 pm for food, purring up a storm, getting all the pets, licking the floor of the shower, spooning with her brothers and batting toys through the living room.
She's the sweetest, loudest and softest lady around, and I love her more each day. Thanks for letting me give her a home.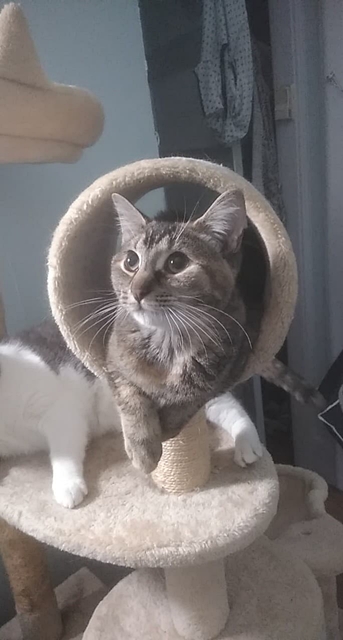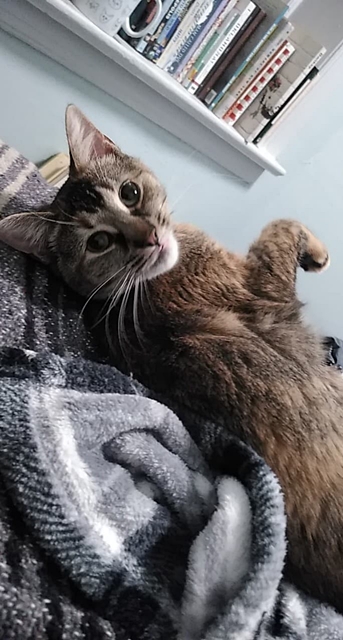 ---
Submit your own Happy Tail story and pictures.
Date Added
February 20, 2020