Dusty 
Hello, my name is Christopher. I have wanted to send a Happy Tails update for a long time now.
I want to thank all of you for bringing this incredible, sweet, loving little girl into my life. Dusty has burrowed herself so deeply into my heart, and me into hers. We are so inseparable that we even went to Mexico together! I've spent the last two years traveling the states with Dusty by my side, my favorite co-driver ever. She has been with me in the best times and the worst times of my life. She rescued me more than I rescued her.
We now live in Colorado, in our peaceful mountain paradise. At 9 years old she has had knee surgery, but you wouldn't know it -- she still acts like a puppy! I take pictures of Dusty almost every day, and since it has been so long, I wanted to share a few. She's going grey now, but is in excellent health apart from her knee surgery. I love her so much that I'm going to open a sanctuary in her name (in a few years).
Please feel free to share this update with her former fosters.  I'm sure they would love to see how happy she is today!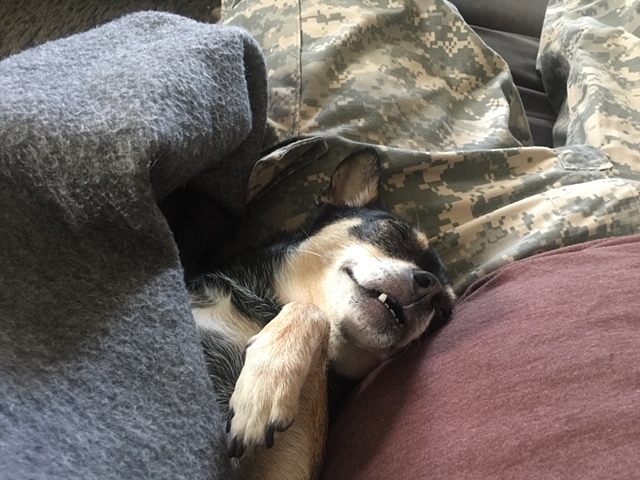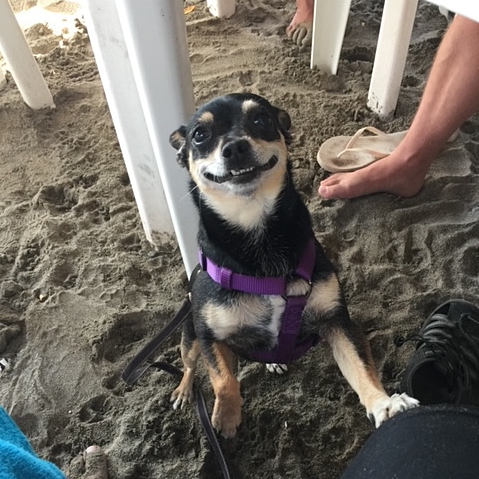 ---
Submit your own Happy Tail story and pictures.
Date Added
January 9, 2020