We're having a
Fall Fest
Sunday, October 22, 2023
12-3 pm at the Lisa Mitzen Animal Care Center
3 Oakland Avenue, Menands
Activities & Exhibits
Pumpkin Painting
Make Your Own Dog Treats
Baby Goats
Touch a Truck
Face Painting
Pet Adoptions
Scavenger Hunt

Meet Sergeant Clough & K-9 Officer Eddie from the Colonie Police Department

MHHS Pet Cemetery and Law Enforcement K-9 Memorial
- Our pet cemetery began in 1948. Last year we began a project to restore more than 2,400 stones.
- The K-9 Memorial honoring law enforcement service dogs has been on our grounds since 1999.

History Walk on the Nature Trail
Learn about MHHS's fascinating history and many interesting and little-known facts dating back to 1887. MHHS began as a Society for the Protection of Cruelty to Children and later became a leader in both child and animal welfare. The Society has deep roots in the start of the animal welfare movement in the US. Learn about some of the very unusual animals housed over the years and more fun facts.

Humane Heroes Unleashed
Members of our youth volunteer program will lead activities and share what they've learned as hands-on advocates for the animals.
great FOOD
There will be something for everyone, with vegan, vegetarian and gluten-free options available.

- KENZIEMILLZ Food Trailer – Fresh and delicious hibachi, tacos and more
- The Press - Featuring gourmet stuffed paninis

- Plus Cold Brew Coffee, Soups and Desserts
Join us for a day filled with family fun at our Fall Fest!
Stuff the Truck Pet Food Drive


Furry Friends Pet Food Pantry provided over 92,000 pet meals last year and the need continues to be great. Help keep pets with the families who love them by donating an unopened bag of cat or dog food and get a free gift for your pet!



dozens of crafters, exhibitors and community resources, including
Adirondack Barkery

Albany County Crime Victim and Sexual Violence Center

Artemis Artisans

Berkshire Farm Center & Services for Youth

Colonie High School Cheer Team

Emily's Elves (crafts)

Equinox

Feral Flame Candles

Rachel McNeil Design

Sarah Yokubait, artist

We'll have a wide variety of handcrafted items, including candles, pottery, jewelry, crocheted animals, doggie treats, doggie bandanas and bow ties, customized clothing, handmade cold weather gear, pet portraits, authors, artists and more.

Halloween will be just around the corner, so wear your favorite costume to add to the fun.

Friendly dogs welcome! Pups must be current on shots. No retractable leashes, please.
 
Special thanks to our Fall Fest Sponsor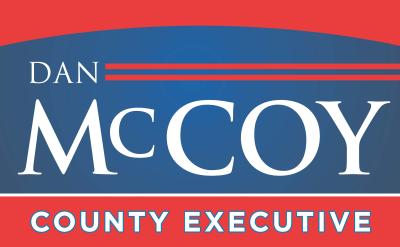 Rain date: Sunday, November 5, 12-3 pm
 
Want to get involved?
We invite makers and vendors to join us! Booths include table and chairs.
Become a Vendor >>