Sunny and Potato
I adopted Sunny in December 2018 and then adopted Potato in February 2019. They are two of the sweetest kitties and love cuddling together in a sunny window. They tried fitting into one bed and it worked out this day (as you can see in the pictures), but I have since added another bed so Sunny can enjoy his namesake without a Potato on top of him.
Thank you, Mohawk Hudson Humane Society, for the sweetest furbabies. I love them so much.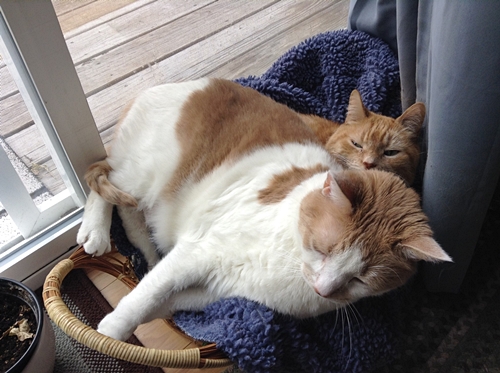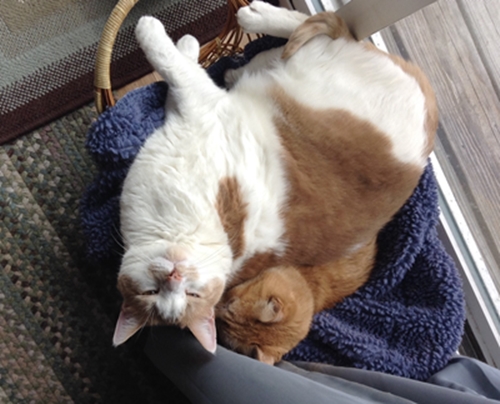 ---
Submit your own Happy Tail story and pictures.
Date Added
August 18, 2019