Sage
Almost two months ago, Sage caught our eye and stole our hearts. She was so tiny and had just had surgery, and was just a purr monster and cuddle kitty who was very mellow for a while. We are still not sure exactly how old Sage is, but she has gained over 1.5 pounds and gets more energy every day! She is very vocal, and absolutely loves playing fetch with whoever will keep throwing her favorite toy. She is never too far from us, and loves being petted and brushed. We can't imagine how we lived without her and are so happy she is part of our little family!
Amanda, Brian and Sage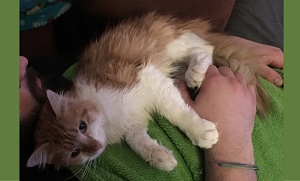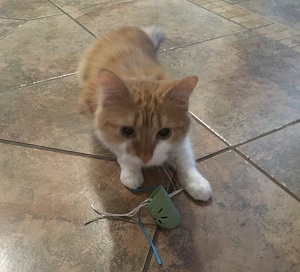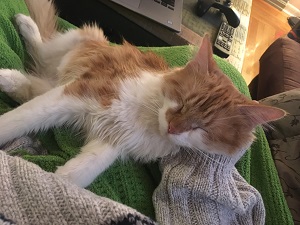 ---
Submit your own Happy Tail story and pictures.
Date Added
March 11, 2019