Remy LeMiau
When I came in to inquire about adopting Remy (f/k/a Gatsby), shelter staff informed me that he was not only a "spirit cat," but that he'd actually already been adopted once before and returned. It wasn't what I expected but -- as someone who suffers from PTSD -- when I saw him curled up, terrified of anyone who got too close, I knew I had to give him a home.
It's been a long journey to socialize and help him get over his mistrust of people, and he still panics and either hides or shuts down when he gets stressed out, but he's turned out to be one of the sweetest cats I've ever met. I even made an Instagram account to chronicle his progress and share pictures of him. He loves belly rubs, chicken and stealing hair ties.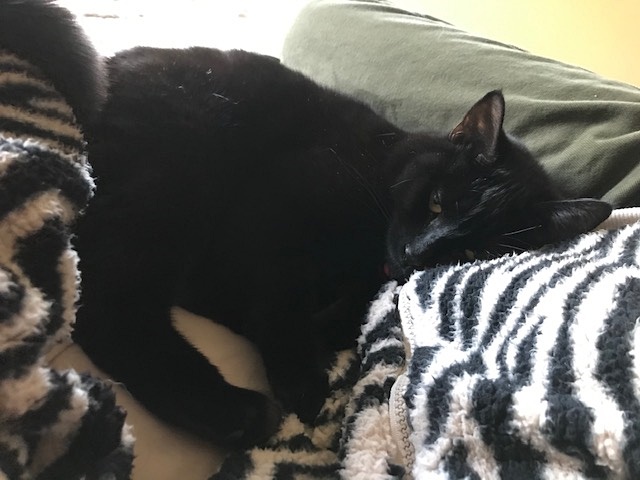 ---
Submit your own Happy Tail story and pictures.
Date Added
October 30, 2020