Poe
We adopted Poe in February 2018. He was the last in a run of cat adoptions, the one my husband said no to and I got him anyway, and he's my very weird little good buddy.
He came to MHHS in poor shape and was rehabilitated, and waited four months for me to come get him. He's HIV positive with sensitive skin. We have him on a flea medicine and special diet to keep his fur on.
He enjoys wrestling with our other cat Sinatra, chasing foam soccer balls and ping pong balls, his sunny window sill and getting fed.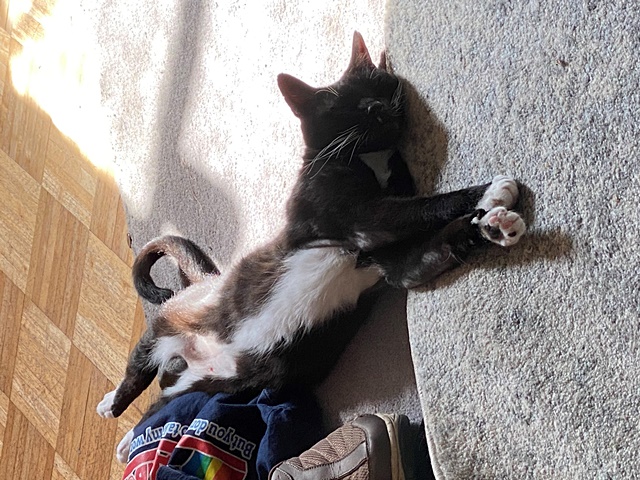 ---
Submit your own Happy Tail story and pictures.
Date Added
August 20, 2021