Piper & Lego
I finally understand the "who rescued who?" phrase. Piper and Lego have forever changed my life. They made my house a home and I'm forever grateful for all you do. This is them in their big back yard, living their best life.
See part 1 of our Happy Tail  here >>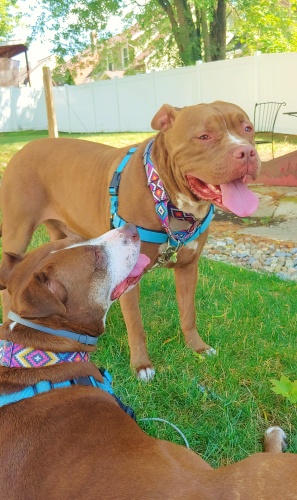 Submit your own Happy Tail story and pictures.
Date Added
December 16, 2022