Opal and Freddy
This is Opal and her son Freddy. We adopted them in July 2018. My daughter asked for a kitten for her birthday and I, being the sucker I am, broke down and took her to visit the Mohawk Hudson Humane Society. Little did I know that day we'd be adopting not one but TWO kitties!
Opal was formerly known as Thumbelina because this pretty girl had extra toes on every paw. Freddy, our handsome hunk, was formerly named Julius and he was one of three kittens Opal had come in with (which we didn't know, since they were in different rooms).
It was love at first sight with my girl Opal. I wasn't leaving without her. While we were snuggling and bonding, my daughter was visiting with the kittens on her own. Freddy was eight weeks old and we decided to adopt both. When the time came for Opal and Freddy to meet, little did we know they were mother and son! The reunion was so incredibly sweet and Opal was so happy to have one of her babies. Fast forward almost a year and both kitties are spoiled rotten and constantly smothered with love and attention.
We couldn't be happier to have adopted these two into our family. Thank you MHHS for joining us together!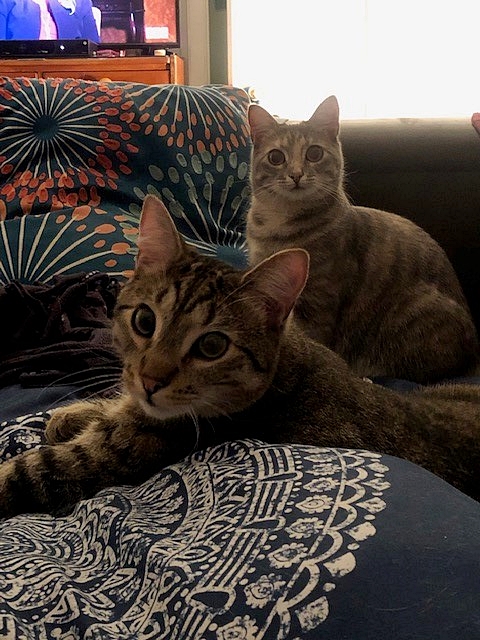 ---
Submit your own Happy Tail story and pictures.
Date Added
August 18, 2019