Mickey
We adopted Mickey (formerly Prongs) in January 2019 after losing our 16-year-old cat Bert. We were devastated by his loss and couldn't imagine adopting another cat after losing the bond we had with Bert, but we decided to check the Mohawk Hudson Humane Society.
We knew we wanted a kitten so we could have another life-long companion. We searched the website and found Mickey and his brother Padfoot. We visited and played with both cats, and decided Mickey was the one for us. He was so shy at first and didn't even want to come out when we first brought him home. Now he loves to snuggle with his mom, sit on top of his cat tower and will play with his brother Oliver all day!
We love Mickey Doo so much and are so happy we met him at the Mohawk Hudson Humane Society!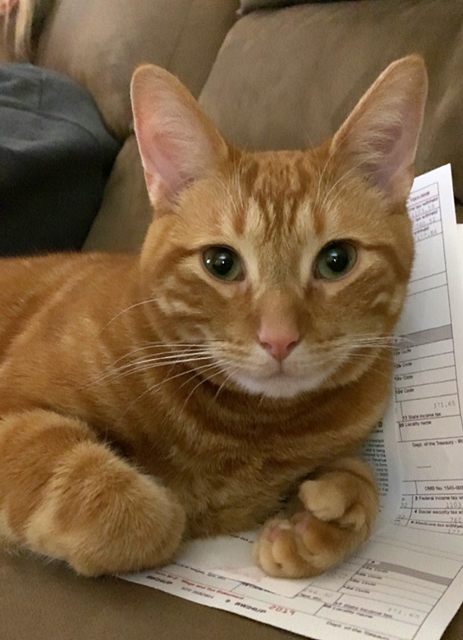 ---
Submit your own Happy Tail story and pictures.