Mia
We adopted Mia (formerly known as Saga) in February 2021. We had to rename her so that she could fit in with the rest of the "crew" of Molly, Maggy, Mikey, and now Mia.
Mia sleeps with us in our beds. Mia is a cat like no other. She plays fetch with her toys. She lets you know when she wants her food. She is a joyful addition to our house. There is never a dull moment with Mia! These six months have flown by.
Thank you, MHHS, for matching me up with this sweet kitten.
The Booth Family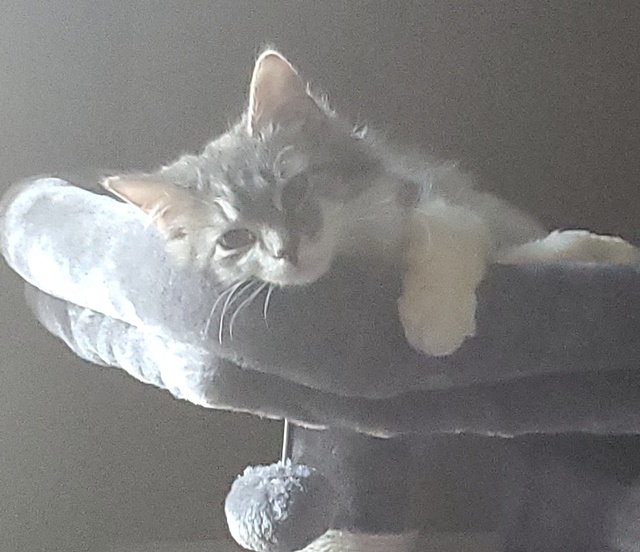 ---
Submit your own Happy Tail story and pictures.
Date Added
August 20, 2021