Mau and Wednesday
Just wanted to say thank you for everything MHHS does. I wouldn't have my girls without you.
I adopted Mau (black/white, formerly known as Isabella) in March. She was very shy and skittish and took a bit to get acclimated, but once she was, she seemed lonely. I adopted Wednesday (all black) in July so Mau would have a buddy. It was a little tough at first, but we kept at it and now they race through the house chasing each other and playing. Mau is learning to walk on a harness/leash since she is so interested in outside and tries to scoot out the door all the time. Wednesday is mastering fetch. I just wish she didn't want to play at 3am.
Again, thank you for allowing me to give these lovelies a home.
Sheila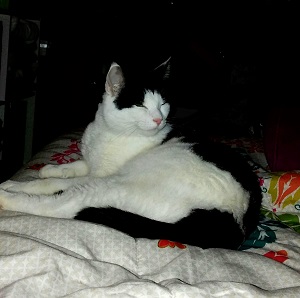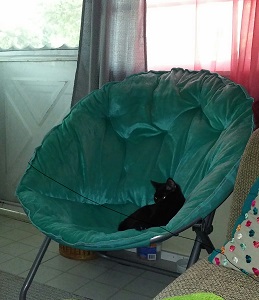 ---
Submit your own Happy Tail story and pictures.
Date Added
October 29, 2018