Maple
This has been a long time coming, but here is our dog adopted September 4, 2017. Her name was Parmigiana; we renamed her Maple. We also discovered that she responds to Taco, so we are wondering if her original name could have been Taco!
Anyway, we think she is the best dog ever and we are so happy to have her. Thank you for taking care of her before we adopted her. We were nervous about whether she would get along with our cat, but she did great after following some training instructions for introducing new pets to the household.
Maple absolutely adores people and likes to play with other dogs. She has doggie playgroups and gets walks with "Pack Pals," a dog walking group when we have long workdays. She enjoys long walks, hiking and snoozing on the couch. Thank you, MHHS!
Lydia & Alex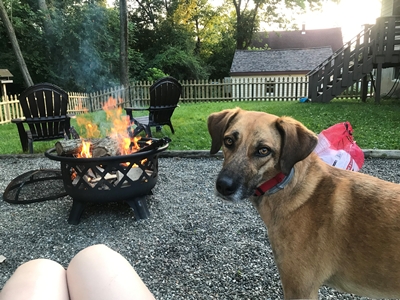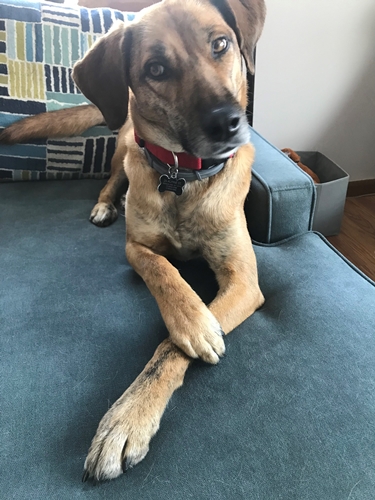 ---
Submit your own Happy Tail story and pictures.
Date Added
September 16, 2019