Mama Bear
Good afternoon!
I just wanted to give an update about Mama Bear. She's settled in nicely, having been introduced to our other cat and two small dogs pretty easily. As it turns out, she's way more of a people cat than we expected, preferring so far to hang out with my boyfriend and me more than the other animals. She talks A LOT and is really playful in a sweet and funny way. So far she has crashed multiple Zoom calls while we've been working from home, with her little round face becoming a common sight in my meetings.
She's been a great addition to the house and I want to say thank you to everyone who took the time to interact with her over the past several months while she was at the shelter. I want to thank the staff and volunteers for taking the time to do a virtual adoption meeting with me. I know continuing the function during a pandemic is difficult, and those staff and volunteers I worked with should be commended for adapting so well.
It's somewhat difficult to get a great photo of her because if we look at her for longer than 15 seconds she comes over and headbutts us for pets, but here she is on our dining room table preparing to bomb one of my on-camera meetings.
Thank you, Mohawk Hudson Humane Society.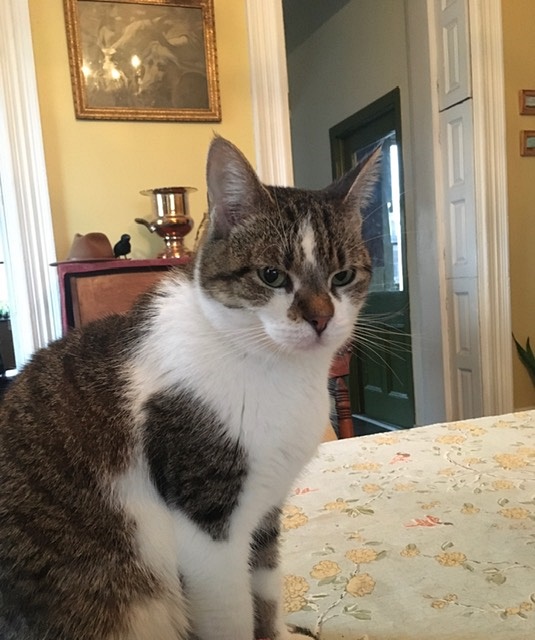 ---
Submit your own Happy Tail story and pictures.
Date Added
December 10, 2020