Kitty
Hi! We have had Ellie (now Kitty) for four years this January! When we adopted her on January 18, 2014, we had no idea how she would turn our lives around for the better. We had been thinking about adopting a dog for a while, maybe a little over a year. Once we arrived at MHHS, we walked inside and were greeted by an amazing staff. Everyone was so, so, so kind. Ellie had been returned to the shelter four times in her five years of life. There was nothing wrong with her, she was just a beagle hound mix, who many did not know how to take care of. It was a heartbreaking yet heartwarming day walking out of the shelter with Ellie. Kitty walked out the door and never looked back.
We will never be able to thank MHHS enough for everything that they did! Thank you, thank you, thank you!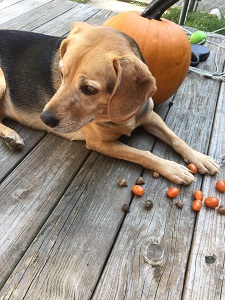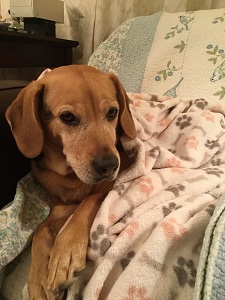 ---
Submit your own Happy Tail story and pictures.
Date Added
February 2, 2018