Herrigan
Here are two photos of Herrigan settling into his new home. He has chosen the master bedroom of the house as his primary domain, but will wander downstairs to hang out with family when the mood strikes - usually only when we've decided to stay up late.
He is such a big love and when he's not lounging in his own bed (actually a dog bed - he was too big for kitty beds!), he's laying with one of us and lightly kneading on our arms or legs. Herrigan loves human contact. While he's not a huge fan of the dogs, they have an agreement to leave each other alone and co-exist. It works for all parties concerned. :)
Herrigan loves his six-foot cat tree by the window, which affords him a view of all the birds, squirrels, chipmunks, deer, foxes and all manner of nature that country living offers. When he's not casting a watchful gaze out the window, he's slapping about the toys hanging from various places.
Herrigan is a great fit into our family and we just wanted to extend a heartfelt thanks to all of the Mohawk Hudson Humane Society staff and volunteers!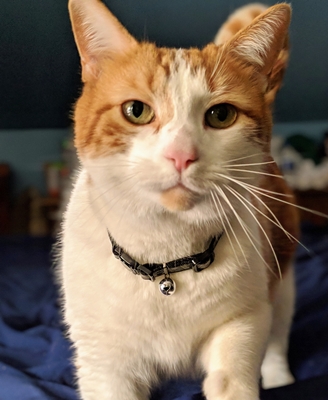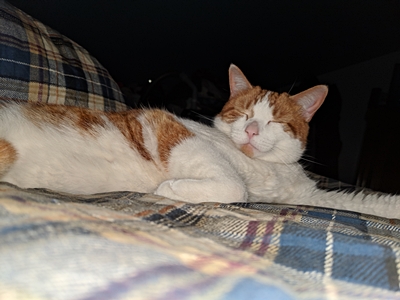 ---
Submit your own Happy Tail story and pictures.
Date Added
August 19, 2019