Hazel
We adopted Hazel in March 2021; she is a sweetheart! She loves my grandchildren & plays well with everyone. Her favorite toys are her stuffed animals & the tug-of-war rope. Hazel loves being told she is a pretty girl while having her ears scratched.
Thank you Mohawk Hudson Humane Society for letting me take her home.
Denise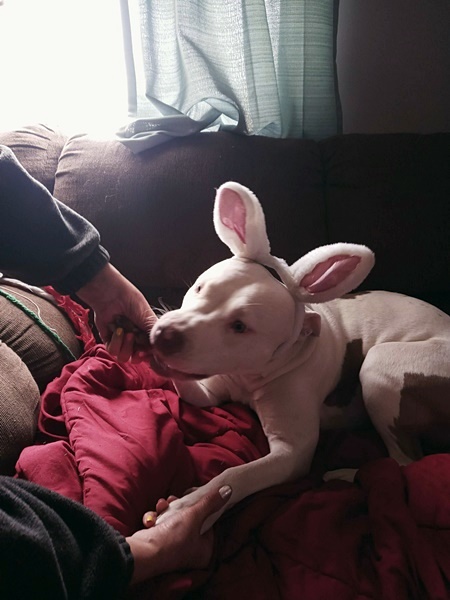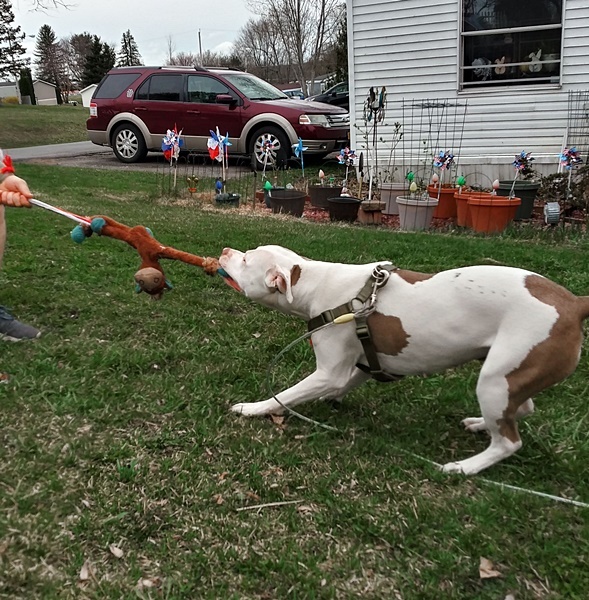 ---
Submit your own Happy Tail story and pictures.
Date Added
November 17, 2021