Goldie
I adopted Goldie after she had been at MHHS for over 4 months. She has become a great therapy cat to me. I have medical and emotional challenges and this cat has helped me get through a lot.
I have now had her for 4 years and she is happy and healthy. Thank you, MHHS!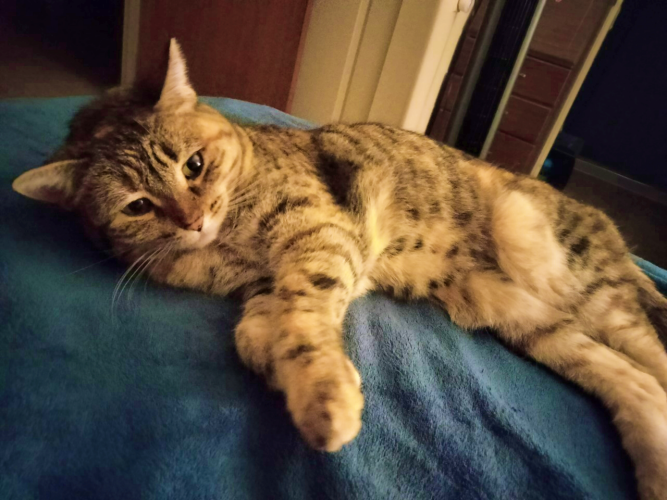 Submit your own Happy Tail story and pictures.
Date Added
December 16, 2022