Finn
I visited the Mohawk Hudson Humane Society website, wanting to adopt a pup, and Finn was the first to catch my eye. I had decided to give myself some time to think it over and went back to the site after a month and saw that Finn was still there.  I had to meet him. I went to visit but Finn didn't show any interest and I felt no immediate connection, so that put me off for a bit.
I met with another pup and didn't make a connection like I had with my other pups. I decided to go home but not halfway there, something told me to go get Finn. My thoughts went back to the first time I checked his profile.  I couldn't go home and not know what happened to him. I went back to visit him and he was very interested in me! If he could talk I am sure he would have been saying "You came back!" 
Ever seen a pup smile? What a happy boy. After bringing him home, Finn immediately settled into my house. It is such a comfort to come home after work and be greeted at the door with a few woofs. I love having him here - best decision I have ever made.
Thank you, MHHS.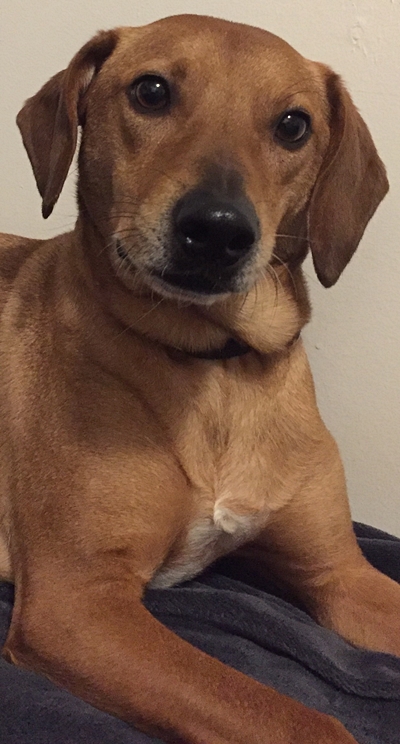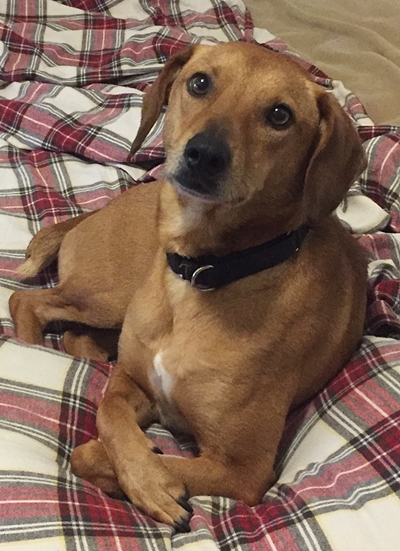 ---
Submit your own Happy Tail story and pictures.
Date Added
August 18, 2019