Earl & Maggie
Meet Earl (f/k/a Eddie Bear) and Maggie (f/k/a Peppa). We came for a meet-and-greet on 12/20/2020, unsure what to expect with them when we read that they were a bonded pair. They were both great meeting our dogs - tails up and wagging, no fights, no growls, nothing. We couldn't have been happier!
We adopted them and it's like they've always been home with us. A little interest in our chickens, ignored the cats, much more interested in our horses and the wild squirrels. They're such loving little dogs and they've even learned to sit on command. Someone loved them very much before us and I hope they see this and know they are now in a loving home with two other senior dogs who love them as much as we do.
I'm glad I filled out the application and was contacted. They've blossomed in our home. Thank you to whomever brought them in. I'm very thankful we got to adopt them both!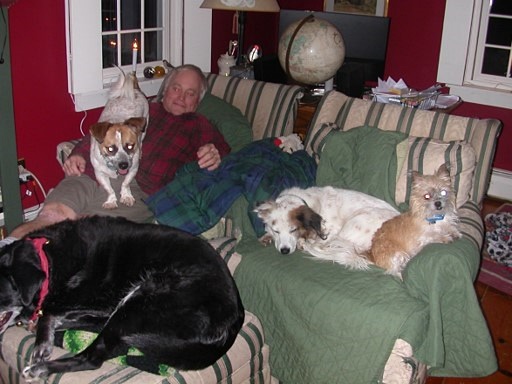 ---
Submit your own Happy Tail story and pictures.
Date Added
February 12, 2021