Dill
My fiancé and I adopted Dill in January of 2021. We wanted to reach out and share and update on how the past year and a half together has been. 
We have loved every minute with Dill! He is the sweetest and most loving 75lb lap dog we have ever met. His typical day consists of taking at least one very good nap. We also discovered that he LOVES car rides! He was napping in this photo, but when he isn't asleep he is riding with his head out the window. 
He still loves to play with his tennis balls and running around in the grass. Every once in a while he likes to change it up with a game of tug of war. When all the playing is over, he likes roll around/lay in the grass. 
Thank you MHHS for all that you did for him for the year that he was with you! We are so lucky to have him as part of our family.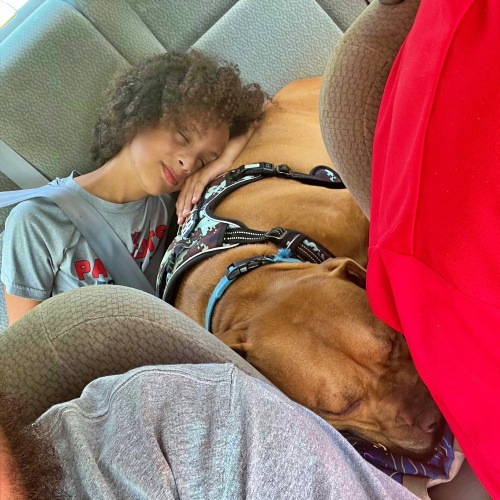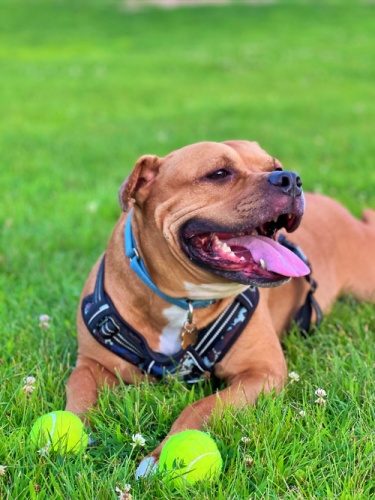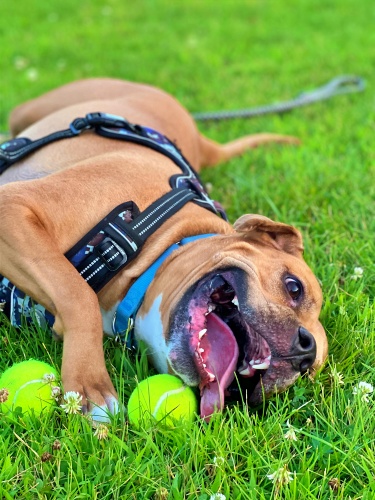 Submit your own Happy Tail story and pictures.
Date Added
August 18, 2022