Daisy
My boyfriend and I adopted our Daisy (formerly Marigold) in November 2016. We had another cat at home and thought she would like a friend to play with. On Daisy's first night, she climbed up into our bed and curled up between us. That's when we fell in love! After another week, Daisy made best friends with our other cat and the two still love each other. 
Daisy is the most cuddly and loving cat ever. She LOVES attention. She stretches her arms up so that she can be held! She also loves to talk and make bird sounds once you walk in the door. We're so happy we found Daisy at the Mohawk Hudson Humane Society and hopefully we will be adding more fur babies from here in the future!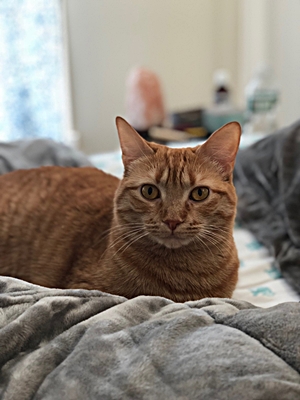 ---
Submit your own Happy Tail story and pictures.
Date Added
August 16, 2019