Bubba
In May 2021 my boyfriend and I moved in together in our own place in Albany. We had discussed wanting to adopt a dog once we got our own place; we came across the Mohawk Hudson Humane Society and decided to schedule a visitation appointment. We had no clue what dogs we'd be able to visit that day. The second dog we got to meet was Bubba (f/k/a Cooper), who came out tail wagging and his favorite hot dog toy in his mouth.
When we first met him he was a bit hesitant, but we could tell he was loving and caring. Shortly after our first visit, we scheduled another appointment to see him again. Prior to that we had stopped by the pet store to pick up supplies for our new companion because we knew HE was the one!
Bubba lives a happy life with us now. He is such a good and well-mannered boy. He absolutely loves us and us him! He loves to cuddle up with us and give us hugs and kisses, he loves learning new tricks, and he loves visiting friends at the dog park. We are so thankful to MHHS for providing us with this wonderful boy.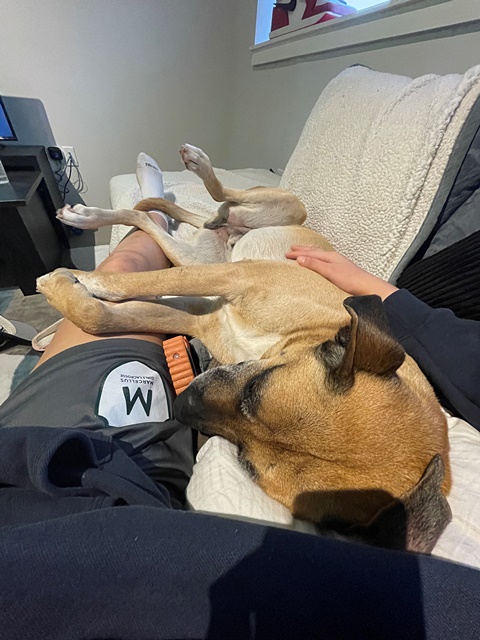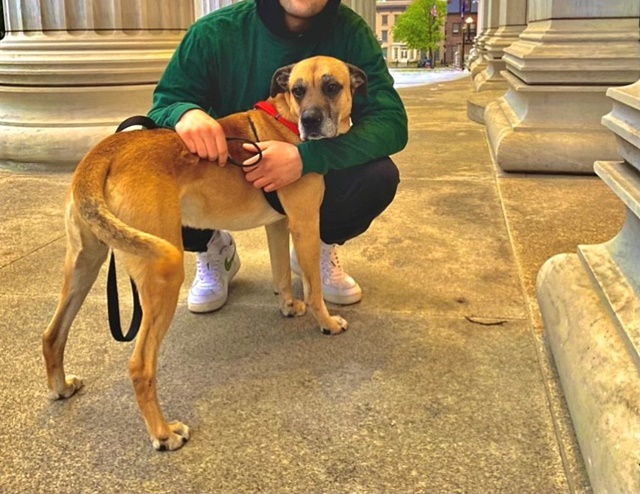 ---
Submit your own Happy Tail story and pictures.
Date Added
August 20, 2021