Aphrodite & Tony
I adopted Aphrodite several years ago and Tony (fka Espresso) in February. I want to say both are very happy and part of a larger 5 cat family (Sampson, Tony, Bruce Wayne, Little Roy, and Aphrodite). 
I renamed Espresso Tony Soprano because that show was my fiancée's and my favorite show before he passed in 2020.  I call him Tony for short. Tony loves to play fight with other almost identical cat Little Roy (named after my fiancée). Tony also loves to cuddle with my orange tabby Sampson, who my mother actually adopted from MHHS in 2016. 
Aphrodite used to detest other cats and hiss at them but she no longer hisses at them and is happy amongst her cat brothers. I even saw her give Tony a little kiss a few day's ago. Here are some pictures of both of them as well as my other cats.
I hope you enjoy my pictures and that you all have a great day - thank you, MHHS!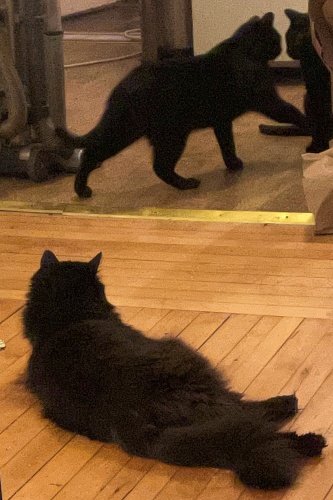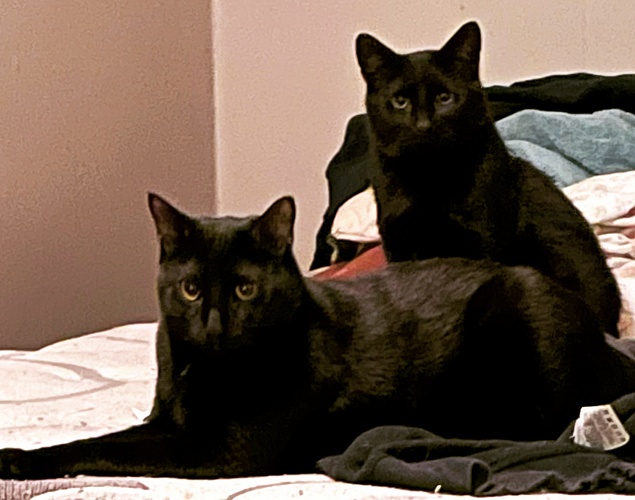 Submit your own Happy Tail story and pictures.