Allie
Dear Mohawk Hudson Humane Society,
I just wanted to give you an update on our Dalmatian that we adopted from you. Allie is such a kind, loving and amazing girl and we are so happy to have her in our life. She could care less about dog toys; she'd rather follow us around and is happy to be loved. Some people might think that we are crazy to adopt a 10-year-old dog, but for us it truly was the best decision we made. Allie is soooo good with my three little girls; she is calm and never jumps on them or chews on their toys. She is totally house trained which has made our transition so easy. I still can't believe that we finally have our Dalmatian that we have been searching for. Thank you for all of your help making our family complete.
Take Care, Rebecca, Joe, Ravin, Avery and Devyn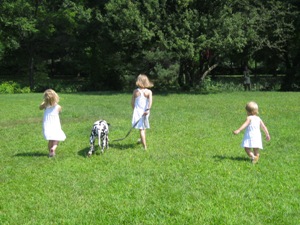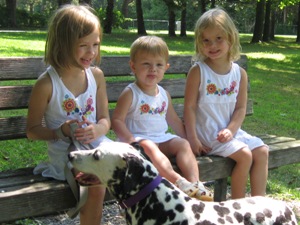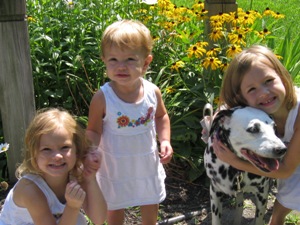 ---
Submit your own Happy Tail story and pictures.
Date Added
August 4, 2011