Scarlett has been with us over 600 days and she's not even 3 years old. She's grown up at MHHS and she's been through a lot. First, she had a bout of kennel cough. Then she was exposed to distemper. Our incredible vet team worked tirelessly to treat Scarlett and she recovered. Then we noticed Scarlett was limping and we learned she had a ruptured knee ligament. We provided her with surgery to repair her knee.
Scarlett also had emotional scars. She was unsocialized and very wary of strangers. With patience, reassurance and lots of love from our Behavior and Enrichment team, she's learning to trust. With training, she's building confidence and learning good manners to set her up for success in a new home. She's really just a big, goofy puppy!
For pets like Scarlett, a second chance wasn't enough, so we've given her every chance she deserves. The medical and behavioral care we can provide - without time limits - is only possible with your support. Thank you!
Thanks to generous support from Head to Tail Pet Wellness Center, all Giving Tuesday gifts will be matched up to a total of $1,500.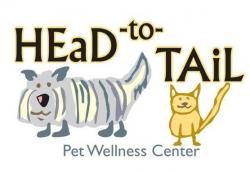 To use PayPal, select Credit Card (not available for recurring gifts).
THANK YOU FOR CARING ABOUT THE ANIMALS!
MHHS is a 501(c)(3) not-for-profit organization. Our tax ID is 14-1338459.
Your contributions are tax-deductible to the extent allowed by law.
IRS Form 990 >> Donor Privacy Policy >>