Widow
My mom and I adopted Widow (fka Toyota) in August 2022. We picked him because he was the kitten with the most socialization with other cats and the main thing we were looking for was a friend for my cat Wilkie. When we met Widow he was nervous and very vocal. When we brought him home he spent all his time hiding and he chose to live in our storage area for the first week. I moved his stuff into our storage and he slowly but surely started to get more used to living with us. 
His first connection was with Wilkie who immediately was curious and began spending all his time with Widow. After a week or so Widow turned into this attention-loving talkative kitten who has to be involved with everything and only goes back to his original hiding place to sleep on the bed of blankets we made for him. Wilkie gives Widow baths and Widow makes sure to cuddle with Wilkie every chance he gets.  
Widow is still testing the waters with cuddling with us humans, but we are patient with him. He'll jump up on our beds and sit next to us if we keep completely still. He loves our other cat and our dog, he's an affectionate kitten full of love that he gets to express to humans and his fellow pets. I think my mom and I have been able to give Widow the perfect home for him, he seems very happy to be living with us.  
Thank you, MHHS!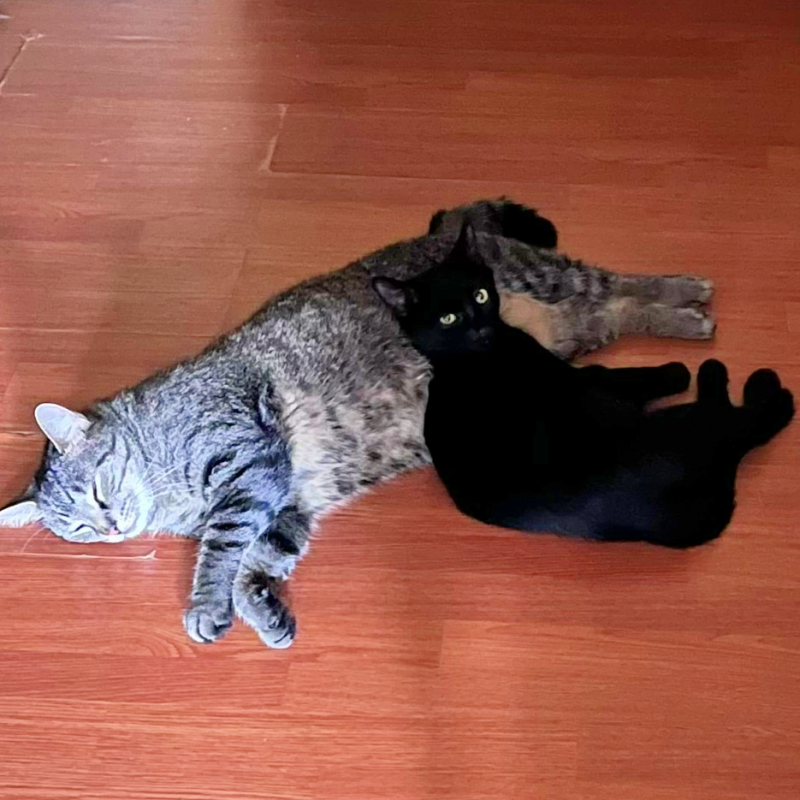 Submit your own Happy Tail story and pictures.
Date Added
November 25, 2022