Kissa
In March of 2018 I adopted my cat, Kissa (fka Ariel). I went to the shelter with the intention of adopting an adult male cat. However, there were none currently available for adoption. An animal care associate asked if he could help. After talking to him, I decided I would come back another day. As I was leaving, he mentioned there was one other cat. She was about 6 months old and was just put on the floor for adoption after her spay surgery and getting over an upper respiratory infection. Her name was Ariel. 
He brought Ariel into a waiting room for me, and she was so small and so thin with very patchy dry fur. It looked to be a cinnamon color. He explained she was found in the freezing cold fending for herself and had been there a few weeks getting medical treatment. He put her in my arms and she promptly crawled up into my neck and fell asleep. That was it for me. Home she came. 
I renamed her Kissa, Which means "cat" in Finnish. She was the most wonderful cat from the start. She immediately ate, she knew how to use her litter box and she never hid from me. She was playful and oh so sweet. And the cinnamon coat I thought she had grew in a luxurious black. She bonded very closely with me and became my shadow. Soon after her adoption I began to have some health issues that got worse as time went on. And this past October I was diagnosed with Parkinson's Disease. Kissa has made this a much easier time for me. She keeps me up on my exercise by playing hide and seek, and she is the best naptime buddy when I'm feeling tired. Her purring is as helpful as any medication I am taking. 
Thank you to everyone at Mohawk Hudson for bringing us together. And thank you for all you do for the animals.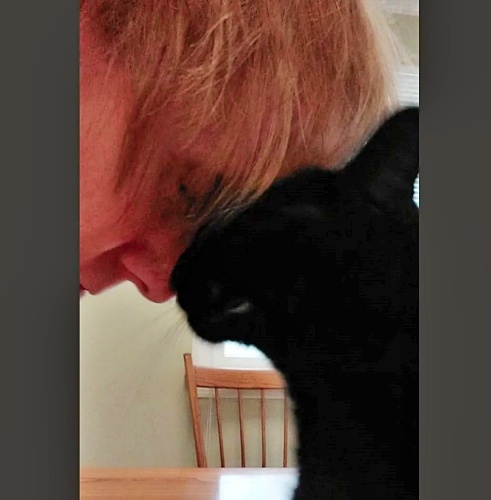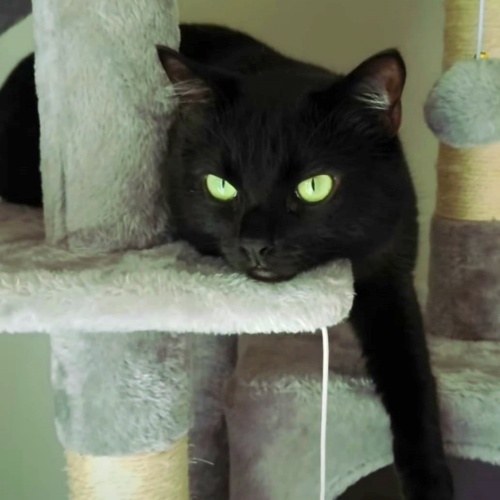 Submit your own Happy Tail story and pictures.