Staff Bio
Todd Cramer, CAWA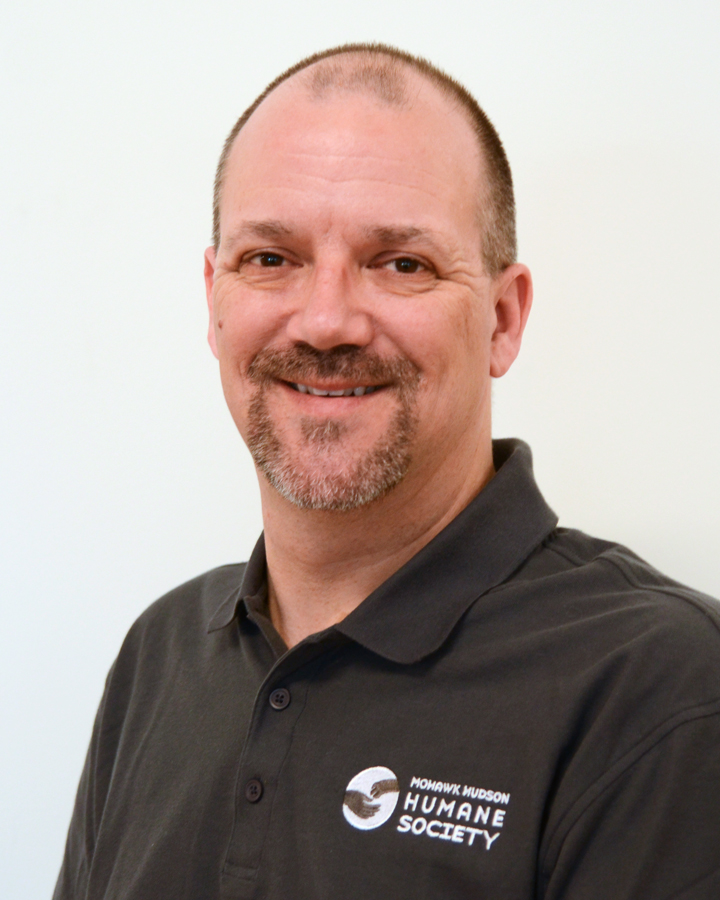 President & CEO

Todd joined MHHS as Vice President of Operations and Chief of Staff in early 2016 and became our "top dog" in June of 2017. Prior to joining the Society, Todd served as Senior Vice President of Community Engagement and Chief of Staff at St. Hubert's Animal Welfare Center in Madison, NJ. His past experience also includes oversight of the PetSmart Charities in-PetSmart store adoption program for North America and six years as a Community Initiatives Director for the American Society for the Prevention of Cruelty to Animals (ASPCA).

Todd's engaging speaking style and wit make him a popular national educator and presenter. He has earned Certified Animal Welfare Administrators (CAWA) status, the gold standard for credentialing in animal welfare leadership, management and experience.

A native of the Capital Region, Todd began his career in animal sheltering at the Animal Protective Foundation in Scotia. His home is active with two dogs, Macey and Zeke and two cats, Lulu and Elsa.